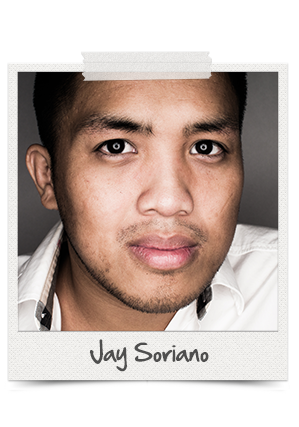 About Jay Soriano :
Las Vegas Portrait and Headshot Photographer
A famous photographer once said, "Your first 10,000 photos are your worst." I'd even go on to say that your last 10,000 photos are your worst. I'll never tell you I'm the best. Photography is an art where it takes a day to learn and a lifetime to master. Through my entrepreneurial work I've been lucky enough to be featured by ABC, Under30CEO, Las Vegas Review Journal and various other publications. And now, I hope to make the same waves in photography.
I offer honest, affordable and transparent pricing. I include un-watermarked, full resolution photos with a release for prints. For more info, checkout my pricing page.
A picture says a thousand words, so checkout my portfolio and if you like what you see send me an email and let's talk about what you have in mind. I want to make sure we're a good fit, if I'm not the photographer for you I'd be happy to refer you to someone else.
My Approach to Portraits and Headshots
I've always liked the phrase "Don't be better, be different." There's a thousand photographers in Las Vegas, if you look through my photos what I think differentiates myself is my unique ability to use off-camera lighting and post processing to give you a photo that's unique. I'm not a factory, I take my time with each client and I'll work with you to get a portrait that you love.