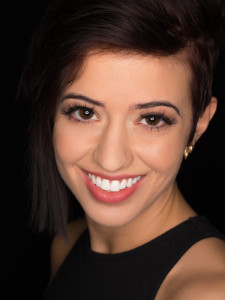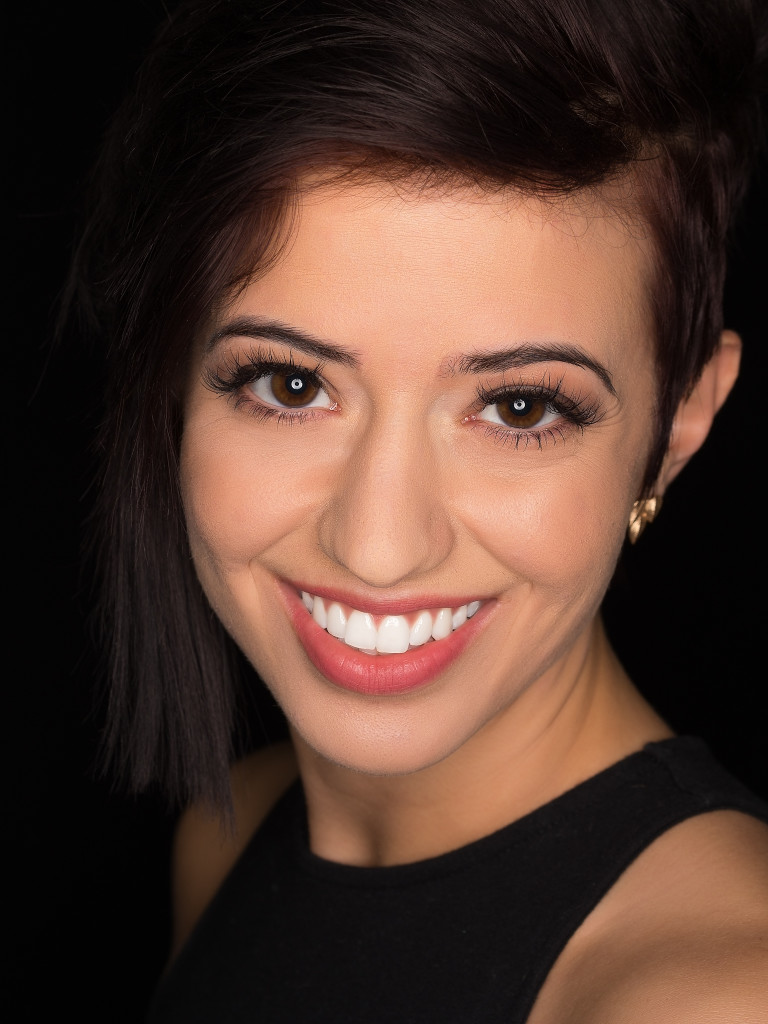 Though the need for headshot prints have diminished in a digital age, they're still recommended and often required by many casting directors, hiring managers, agencies, etc. With that being said, the first thing you'll actually need are headshots. I shoot headshots in Las Vegas, and the first thing you need to know when looking for a photographer is if you have the license for prints. You see, any artist always owns the work he creates, even if someone pays for it. The artist, in turn, grants a license to the client. Me personally, I basically offer a license where you're free to do what you want, all I ask is that I can use the photos for marketing on my website, portfolio, social media, etc. Unfortunately, most photographers don't do that, because they want to make more money with an extended license or offering their printing services.
You might be wondering, "I already have the pictures… How is he going to know if I have them printed?" Typically, the photos will be delivered in a lower resolution meant for the web, because all you need is about 2MP because that's what a 1080p screen can output, and/or they'll be delivered at lower DPI (a metric for printing). So the most important part is finding a good photographer, one who can capture a great headshot and that offers a license for prints.
Headshot Prints: Should you use the photographer, a photo lab or DIY?
Don't get me wrong. I understand why photographers don't offer a license for prints, essentially forcing clients to use their printing services. Photographers want their best work out there, and it looks bad when a client takes a low res jpeg to CVS for a headshot print that lands in the hands of a casting director who says, "Who the heck was your photographer?"
By forcing clients to use their print services, a photographer has maximum control over the creative process and can ensure that what they see on screen is what will be printed. With that being said, if a photographer has a color calibrated display, and delivers full res jpegs at 300 DPI, clients can often get results that are good enough at various photo labs.
Now if a photographer offers printing services for a couple bucks per 8×10, than that's a clear choice. But that usually isn't the case as the mere process of printing a single 8×10 can cost about $1 a photo… and Costco offers the same for about $1.50. With that being said, I wouldn't DIY unless you already have a good printer.
What's the Best Photo Lab for Headshot Prints?
Though I've personally never used Costco for prints because I have a good large format printer, I've heard over and over they offer the best value for headshot prints. This post from Kaye Ness compares the most popular photo labs, with Costco coming out on top. Though they were the cheapest of the bunch, they scored second best according to the professional photographer. They also print on a good quality matte/luster paper, which is preferred for headshots.
UPDATE: I have now used Costco for some large format prints and I am happy with the quality. More than good enough for a headshot print. Make sure to take off auto-enhancement (which is enabled by default), and use a matte/luster paper. For the savvy, you can calibrate and get their printer profiles from Dry Creek Photo (just search for your location).
The online photo lab, Mpix, grabbed the top spot and it's a good option for those without a Costco near by. I've also heard good things about Staples, but again I haven't used them so YMMV.
This should go without saying that it probably isn't worth it to print your own headshots, unless you have a good printer and good photo paper readily available. At about $1.50 a print, Costco is the way to go. Just ink and paper can cost ~$1 each.
What size paper for headshot prints? 8×10's are the standard for actor's headshots. Some agencies may also ask for a comp card, but that's more typical for modeling. Keep in mind that cameras typically shoot on a 2:3 or 4:3 format, thus a little cropping is necessary.
Formatting: Should headshots be printed full bleed or with a border? There's some debate about this, and you might get different info from different people. A quick Google image search for "actors headshot print" shows about half and half. Full bleed is when the headshot covers photo paper edge-to-edge, whereas a bordered headshots feature a border with an outline and the actor's name in the bottom corner. Casting director Paul Russell mentioned in a Backstage article from 2009 that the answer to "the current headshot trend to border or not is; it doesn't matter much to us, the call is your choice." He also mentioned that headshots should be on matte paper, and in color. For more, checkout this post on headshot tips from casting directors, photographers, makeup artists and more.
Matte, Glossy or Luster for Headshot Prints? Russell mentioned matte, as do many other casting directors, as that is the industry standard. Though it's an important to note that many photo labs calls matte "Luster." If you're wondering, Costco does print on Luster photo paper.
What kind of photo paper for headshots? This won't matter unless you're planning on printing yourself, but David Cunningham said this in 2005, "I have been a casting director in New York for almost 20 years… I haven't seen a glossy headshot in over ten years. The best paper I have found is Ilford Galerie Smooth Pearl Paper." I personally use Canon Photo Paper Plus Semi-Gloss on my Canon Pixma Pro 9000 Mk II printer. I'd prefer the luster but they don't stock it in the 8×10 size, luckily a few Amazon reviewers mentioned that there's little difference between the two. 8×10 paper is tough to find in big box stores, so prepare to buy it online. And keep in mind that you might have to experiment with different settings on your printer for optimal results. I'd tend to opt for the same brand paper as your printer, as they already have settings for them.
What tips do you have for headshot prints? Let me know in the comments below!