A mere selfie can tell a lot about a person, enough that USC has a class specifically on selfies* that examine what self portraits say about us. The class professor, Alison Trope, has used selfies to examine race, ethnicity and gender norms. She adds:
"Selfies are not just about self-portraiture. They are also autobiographies and autoethnographies…. The more interesting ones deliberately challenge conventions or templates of a beautiful face and body, and really try to show something broader about who you are as a person, about how your identity can be about performance or politics or changing norms. As this kind of use of the selfie travels via networks and social media, it can potentially take on a kind of cultural and collective power."
Just imagine what a good headshot can do. While traditionally used for actors, in a digital world having a good headshot is more important than ever to anyone. In your professional life, it could be the difference of landing the job vs staying unemployed for a few more months as we'll show studies that show even small variations in expression can affect another persons perception of trustworthiness. In your personal life, it's your first impression on social networks. For online dating, it could be the difference between landing a date and potentially meeting the girl or guy you spend the rest of your life with. For those that think I'm exaggerating, there have been multiple studies that show that just your name can effect how a person perceives you, in your personal or professional career. And that's a name without a photo behind it. In a digital world, your profile picture is your first impression.
PhotoFeeler is a company that helps people find feedback for their photos, and with their data they've accumulated, they broke down what traits are in the perfect profile photo and summarized it in this infographic:

Personally, I feel like there's a lot of variables in this study and I think it would be a lot different with a set of professional photos vs a random assortment. And using three traits (competent, likable, and influential) is a little limiting. A good headshot can be compelling, or evoke emotion for the viewer, or both, among other things. One such example is this portrait of Robert De Niro from renowned photographer Joel Lawrence. Nonetheless, the PhotoFeeler data does give you a good idea of some of the elements that make a great profile picture.
Even small variations in expression on your face can change how a person views your attractiveness, dominance and approachability. The study conducted by Psychology Science adds a visual that lends credence to the fact that slight variations can change a persons thoughts of your trustworthiness and extraversion: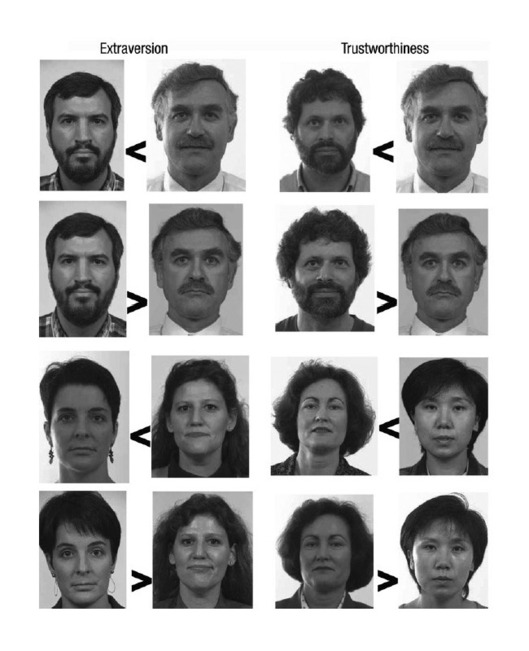 In another variation of the study, subjects had to choose a photo to be used for each of the following: headshot of a villain, mayoral campaign poster, Facebook, an online dating website and on a resume for a high salary position. Here were the results: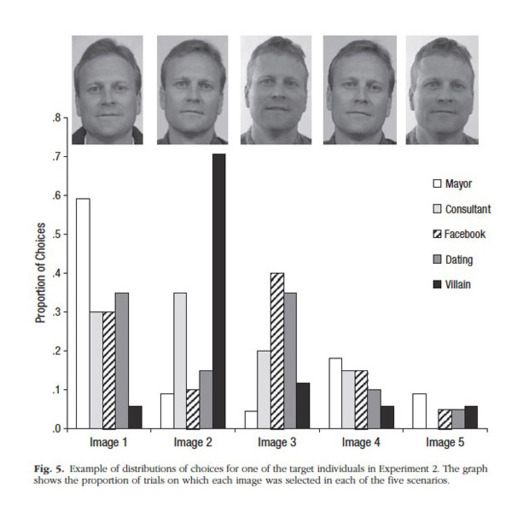 As you can see, the same person, 5 different expressions lead to 5 different perceptions. Just a few studies have shown the immense value of a headshot. Next week, I'll be providing a few tips on how to find a headshot photographer and tips to the perfect headshot. Until then, here are a few more interesting studies you can checkout:
Notes:
*#SelfieClass, formerly known as "Writing 150: Writing and Critical Reasoning: Identity and Diversity"